Here for YOU!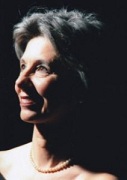 Dr. Daria helps YOU to:
STOP Sabotaging Yourself!
Increase Your SELF-ESTEEM
RELEARN a Healthy Lifestyle
Communicate Your NEEDS!
STOP People Pleasing
Recognize, Feel and Follow YOUR Innate Instincts & Intuition
Raise YOUR Children in the 4C's- COMPASSION, CREATIVITY, CO-OPERATION & COMMUNICATION
Make Realistic Goals for Yourself
Develop Discrimination & Discernment Skills to Recognize Danger
Filter-out Conflicting Propaganda & Dis-information
Define YOUR Comfort Zones
SET Realistic Boundaries with Others
Grow Emotionally and Spiritually!
CENTRAL VIRGINIA BUSINESS OWNERS
John McClean- Director
"Daria is a great resource. She has spoken several times at our network meetups; a to-the-point, engaging speaker with experience and insights."
Dr. Daria's TALKS:
* Labeling Children's Bad Behavior Doesn't Change It! There's Something Better!
* Fine-Tuning and Maintaining Healthy, Happy Intimate Relationships
* Interdisciplinary Education for Elementary and High School: The Wave of the Future
* Day Care, Preschool, Home Day Care or Keeping Them Home: What is Best for Children?
* Creative Financing: How to Attract Money into Your Life and/or Business
* Essential Elements For Successful Businesses
* Drawing Traffic to Your Facebook, LinkedIn and Websites


Inspiring Women's Roles to Guide Children's Souls AND Encouraging Women's Voices to Make Informed Choices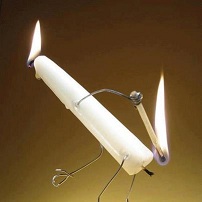 For 30 years, Daria M. Brezinski, PhD is an expert whole-ist, internationally renown motivational speaker, trainer, radio and TV Talk Show host, author, entrepreneur and a living example who offers YOU the opportunity to reclaim a sacred, simple, creative, soul-filled, passionate life for your self and your children! As Ambassador of Transformation, she has championed for legislation to establish a more humane, relevant educational system. As a transpersonal psychologist, Dr. Daria® has searched, researched, investigated, experienced, demonstrated and chronicled her adventures in numerous areas such as alternative and ancient medical practices, holistic dentistry, non-traditional education models that facilitate whole child development, lifestyle management, conscious parenting, sustainable environments, ancient techniques and spirituality and the sacred. From this, she has amassed certain fundamental keys that lead towards a fulfilled life utilizing Complementary Concepts ©™ through Sacred Living Traditions ©™. The guiding principle of this philosophy is reclaiming a sacred, simple, compassionate, soul-filled life with courage, passion, kindness, examination, dignity, respect and stewardship.